Divergent Media announced today immediate availability of EditReady 1.2 with support for AVCHD and HDV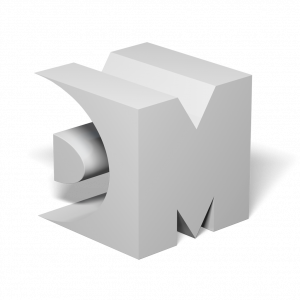 Divergent Media announced today immediate availability of EditReady 1.2 with support for AVCHD and HDV camera footage, integrated from their industry leading ClipWrap application. Upgrade pricing is available for existing ClipWrap users.
March 2, 2015 San Francisco, CA – Since its launch in mid-2014, EditReady has quickly gained a reputation as the fastest, easiest transcoding tool on the Mac. With frequent updates, it has gained support for formats like MXF and Sony's XAVC-L. EditReady 1.2 adds support for hundreds of the most popular cameras which shoot to AVCHD and HDV transport streams.
"By combining the rock solid AVCHD and HDV format support from ClipWrap with the advanced hardware acceleration, GPU filtering and modern user interface of EditReady," said CEO Mike Woodworth, "we're one step closer to our goal of a single application for users to prep any footage for edit, dailies, or delivery."
Consolidating the two products gives EditReady users access to a huge collection of newly supported source cameras. ClipWrap users transitioning to EditReady will be able to take advantage of EditReady's clean user interface, video preview, metadata editing, and hardware accelerated pipeline.
About EditReady
Rewraps and transcodes HDV and AVCHD, QuickTime, MP4 and MXF input
In addition to the various AVCHD and HDV cameras supported by ClipWrap, EditReady can transcode footage from MXF and Quicktime cameras such as the GoPro, iPhone, Arri Alexa, Blackmagic Cinema Camera, Sony F7, digital SLRs and many more.
Preview videos and see thumbnails
EditReady shows thumbnails of clips for at-a-glance review and organization. GPU accelerated preview allows quick review of footage before transcode and even supports LUTs (look up tables) for simple color correction.
Custom metadata and file naming
EditReady's metadata editor makes it simple to check the metadata embedded by the camera, correct problems, and add additional info. Any of the metadata can be used to build custom naming schemes for output files.
Fast
EditReady was written from the ground up to use hardware accelerated encode and decode available in many modern Macs, as well as GPU based color transforms. EditReady takes the power and speed of ClipWrap and turns it up to 11.
Availability
EditReady 1.2 is available as a free update for existing EditReady users, and as a $29.95 crossgrade for existing ClipWrap users.
To learn more about EditReady, visit http://www.divergentmedia.com/editready.
About Divergent Media
Divergent Media is a San Francisco, CA based software company providing flexible tools for video monitoring, acquisition, transcoding, and quality assurance. In business for over 10 years, we pride ourselves on making well made tools for video professionals.